Welcome As Seen on TV: Psychic Medium
Alex Psychic Medium, one of the U.K's Top Psychics. Television Psychic for Psychic Today on Sky channel 680 & featured in Soul & Spirit Magazine.
Alex has gained popularity in recent years through his accurate readings.
Alex Psychic Team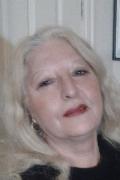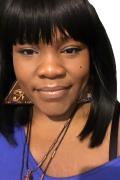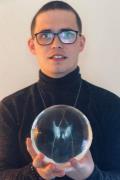 Alex Psychic Medium
Alex is known as International Psychic Medium, And Alex Psychic Medium has read for people from Ireland and as far to Australia. Alex has built up a list of clients across the World and across the UK.
Alex can help you gain insight into your life and find the answers to questions you may have, as well as helping you feel calm and balanced with a Reiki session. Alex is a firm believer that we are guided to others for a reason and that life doesn't happen coincidently. You may have arrived here looking for guidance, have questions about your life, or decisions to be made. Alex Psychic Medium website allows Alex to keep in touch with you by sharing information about his work. Should you require a reading, Alex can do this via 1-2-1 sessions through email, skype, FaceTime or instant chat. Alex can offer a full range of services including Reiki healing, Tarot card readings, and more.
Please contact me to arrange an appointment. Have a blessed day!
What My Clients​​
Say about Me
I sent a message to soul and spirit. Alex was the one who did the reading. The result was amazing. How Alex knew about some things like butterflies shocked me. I am glad to know how my Grandma is. I would like to know more. So hopefully I can try to contact Alex online when I am ready.
Not knowing quite what to expect as I had never had a reading before. I was blown away by the relevance and accuracy in relation to my situation and circumstances. Alex made me feel welcome and was very calming and felt at ease immediately, so I can only recommend Alex for anybody who is toying with trying the experience.
"I received a thirty-minute telephone psychic reading from Alex Psychic Medium. I found the reading to be very interesting. I could understand what Alex told me regarding my past & also my present life. Which made it honourable to what Alex told me that would happen in my future. I found that the service provided with a professional manner & good value for money & I would use this service again in the future."
DavidL-262
Alex, is very empathetic good reader. Without giving details he gives you an accurate information of your present, past and future
CarmenO-3
Psychic Services
15 Min Telephone Reading
15 Minute Telephone Reading with my Psychic Team!
£25.50
Extra Minutes £1.50 per Min
30 Min Telephone Reading
30 Minute Telephone Reading with my Psychic Team!
£40.00
Extra Minutes £1.50 per Min
45 Min Telephone Reading
45 Minute Telephone Reading with my Psychic Team!
£50.00
Extra Minutes £1.50 per min
T&Cs: Calls cost £1.50/min + your phone provider's access charge. 18+ with bill payer's permission. All calls are recorded. Entertainment only. SP: www.inveroak.com. SMS cost £1.50 per msg, max 3 per reply. 18+. SP: InverOak.com PO Box 12109, CM3 4YT. To opt-out of free promo msgs call Helpline 0330 114 0300
*Alex Psychic Medium Ltd states you must be 18 years of age to use this service. By purchasing a session you are agreeing that any information & guidance provided Is not for health or legal advice. You claim full responsibility for the choices and/or actions taken based on the content of your session.
Book a Reading Now!
How to Contact Us
Explore your spiritual side and seek guidance in everyday matter, with the help of Alex Psychic Medium. I provide a range of psychic services, including live chats, card readings and more besides. Contact me today to arrange a session.
Best Team
Psychic Reading by best Psychic Team every time.
We make sure you have the most experienced professionals.
Quality Guaranteed
You'll find the support you need to make sure that things run smoothly. We're here to help you with any questions.